YACHTING LIFE IS EITHER AN INCREDIBLE ADVENTURE OR NOTHING AT ALL
WHAT CAN WE DO FOR YOU? LETS US SHOW YOU.
WHATS THE STORY BEHIND OUR AMAZING VIDEOTOGRAPHY?
Started by playing with boats in the bathtub, now a professional yacht captain
Catch me on by filling in the contact form below. Annie started with an easy-bake oven, wait till you see the epic dish she can prepare now.
See her SALTYYACHTCHEF cookbook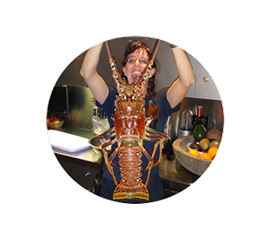 Is a beautiful rescue dog from the warms islands of the Bahamas. She brings smilies to everyone face and is all around happy dog.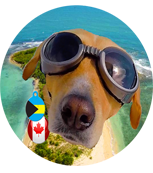 ABOUT
Chef Annie is an English Canadian of French and Mediterranean decent, Annie has cruised extensively throughout the US, Bahamas, Caribbean and Haitian waters in team with Capt Eric. Annie has co-owned and operated a successful Charter business and has acted as chef and mate onboard a variety of mega yachts since 2002.. Annie has written two cookbooks see the link here below.
Captain Eric is an energetic happy easy going English Canadian who loves meeting people, sharing his experiences and always welcomes travel experiences. Eric has an extensive 20 + years of cruising experience in the Caribbean including Haiti, Canadian & US east coast waters. In addition, his captains certifications include RYA/MCA, St Vincent & Commonwealth Master License. With a huge passion for diving and VIDEOTOGRAPHY.
We travel not to escape life but to not allow life to escape us.
WE WOULD LOVE TO HERE FROM YOU.
OUR CONTACT INFO
​
Please send us a quick email to obtain our local number as we change countries regularly and our local number changes each time.
​

WeBeYachting(at)yahoo.com
​
Somewhere EPIC in this world!
SOME OF OUR OTHER WEBSITES: CLICK TO VISIT THEM:
Web design and optimization by Annie & Capt Eric T. Bergeron - All Rights Reserved © 2010